The Friday 56
is a weekly meme hosted by
Freda's Voice
where every Friday you pick a book and turn to page 56 or 56%, and select a sentence or a few, as long as it's not a spoiler. For the full rules, visit the the page
HERE
Book Beginnings
is a weekly meme hosted by
Rose City Reader
that asks you to share the first sentence (or so) of the book you're reading.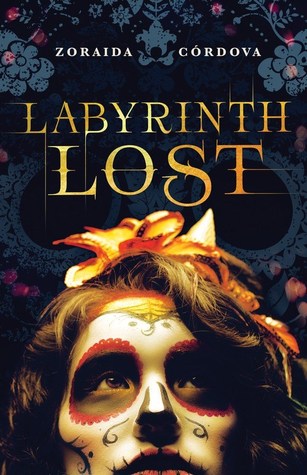 Synopsis from Goodreads...
Nothing says Happy Birthday like summoning the spirits of your dead relatives...
Alex is a bruja, the most powerful witch in a generation...and she hates magic. At her Deathday celebration, Alex performs a spell to rid herself of her power. But it backfires. Her whole family vanishes into thin air, leaving her alone with Nova, a brujo boy she can't trust. A boy whose intentions are as dark as the strange marks on his skin. The only way to get her family back is to travel with Nova to Los Lagos, a land in-between, as dark as Limbo and as strange as Wonderland...
Beginning: "The second time I saw my dead aunt Rosaria, she was dancing."
56: "When I look up, I see what I've done. Everything--the dishes and the beads of water and soap on them, the flower pots, the jars of pickled chicken feet and frog eyes. The vials of cooking spices, the chairs, the frames on the walls, the fruits, and the collection of good luck roosters on the kitchen sill. Even the ends of Lula's hair.
All of it."
Comments: After The Hate U Give, I was really excited to start this one. Labyrinth Lost is my current read, and I have to say that it has one of my favorite opening sentences. I'm not that far yet, but I really love what I've read.
Have you read Labyrinth Lost? If so, tell me what you thought about it in the comments down below.