The Friday 56
is a weekly meme hosted by
Freda's Voice
where every Friday you pick a book and turn to page 56 or 56%, and select a sentence or a few, as long as it's not a spoiler. For the full rules, visit the the page
HERE
Book Beginnings
is a weekly meme hosted by
Rose City Reader
that asks you to share the first sentence (or so) of the book you're reading.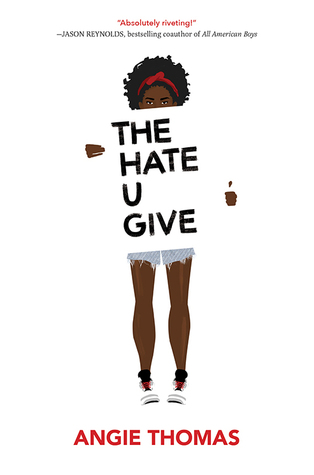 Synopsis from Goodreads...
Sixteen-year-old Starr Carter moves between two worlds: the poor neighborhood where she lives and the fancy suburban prep school she attends. The uneasy balance between these worlds is shattered when Starr witnesses the fatal shooting of her childhood best friend Khalil at the hands of a police officer. Khalil was unarmed. Soon afterward, his death is a national headline. Some are calling him a thug, maybe even a drug dealer and a gangbanger. Protesters are taking to the streets in Khalil's name. Some cops and the local drug lord try to intimidate Starr and her family. What everyone wants to know is: what really went down that night? And the only person alive who can answer that is Starr. But what Starr does or does not say could upend her community. It could also endanger her life...
Beginnings: "I shouldn't have come to this party. I'm not even sure if I belong at this party."
56: "Momma cuts him a quick glare, then turns to me. "So, you think your up for it, Starr?"
Comments: I don't have much to say about this because I literally just started reading it yesterday. I've only read a couple of pages, but I plan on finishing The Hate U Give before the weekend is over.
What are you reading this week?