The Friday 56
is a weekly meme hosted by
Freda's Voice
where every Friday you pick a book and turn to page 56 or 56%, and select a sentence or a few, as long as it's not a spoiler. For the full rules, visit the the page
HERE
Book Beginnings
is a weekly meme hosted by
Rose City Reader
that asks you to share the first sentence (or so) of the book you're reading.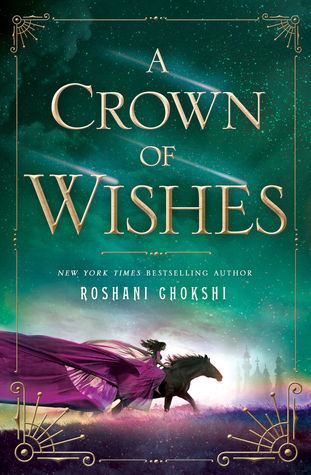 Synopsis from Goodreads...
An ancient mystery. An unlikely union. For one young princess in a state of peril, a dangerous wish could be the only answer…
She is the princess of Bharata—captured by her kingdom's enemies, a prisoner of war. Now that she faces a future of exile and scorn, Gauri has nothing left to lose. But should she trust Vikram, the notoriously cunning prince of a neighboring land? He promises her freedom in exchange for her battle prowess. Together they can team up and win the Tournament of Wishes, a competition held in a mythical city where the Lord of Wealth promises a wish to the victor. It seems like a foolproof plan—until Gauri and Vikram arrive at the tournament and find that danger takes on new shapes: poisonous courtesans, mischievous story birds, a feast of fears, and twisted fairy revels. New trials will test their devotion, strength, and wits. But what Gauri and Vikram will soon discover is that there's nothing more dangerous than what they most desire...
Beginnings: "Vikram had spent enough time with bitterness that he knew how to twist and numb the feeling."
56: "Gauri opened her mouth to speak, but the shrieking cheers of the audience drowned out her words."
Comments: A Crown of Wishes was fantastic. That is all.
What are you reading this week?