The Friday 56
is a weekly meme hosted by
Freda's Voice
where every Friday you pick a book and turn to page 56 or 56%, and select a sentence or a few, as long as it's not a spoiler. For the full rules, visit the the page
HERE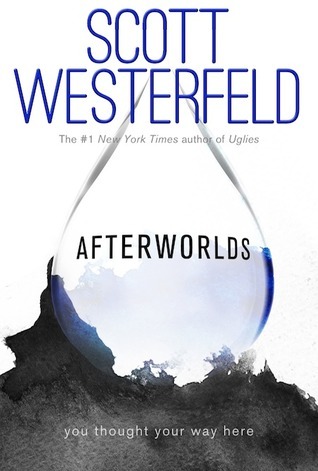 Synopsis from Goodreads...
Darcy Patel has put college and everything else on hold to publish her teen novel, Afterworlds. Arriving in New York with no apartment or friends she wonders whether she's made the right decision until she falls in with a crowd of other seasoned and fledgling writers who take her under their wings…
Told in alternating chapters is Darcy's novel, a suspenseful thriller about Lizzie, a teen who slips into the 'Afterworld' to survive a terrorist attack. But the Afterworld is a place between the living and the dead and as Lizzie drifts between our world and that of the Afterworld, she discovers that many unsolved - and terrifying - stories need to be reconciled. And when a new threat resurfaces, Lizzie learns her special gifts may not be enough to protect those she loves and cares about most...
"The three of them waited for her to go on, but a familiar paralysis crept over Darcy. It was always like this when someone asked about her novel. She knew from experience that whatever she said now would sound awkward, like listening to a recording of her own voice. "
--Afterworlds by Scott Westerfeld
Comments:
Afterworlds has been on my TBR list since 2014. I picked this one up when I got Founding Myths by Ray Raphael.
What are you reading this week?