The Friday 56
is a weekly meme hosted by
Freda's Voice
where every Friday you pick a book and turn to page 56 or 56%, and select a sentence or a few, as long as it's not a spoiler. For the full rules, visit the the page
HERE
Book Beginnings
is a weekly meme hosted by
Rose City Reader
that asks you to share the first sentence (or so) of the book you're reading.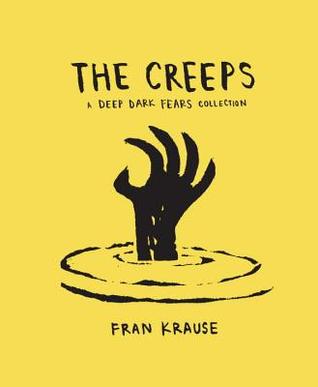 Synopsis from Goodreads...

A follow-up to the New York Times best-selling Deep Dark Fears: a second volume of comics based on people's quirky, spooky, hilarious, and terrifying fears...
Illustrator, animator, teacher, and comic artist Fran Krause has touched a collective nerve with his wildly popular web comic series–and subsequent New York Times best-selling book–Deep Dark Fears. Here he brings readers more of the creepy, funny, and idiosyncratic fears they love illustrated in comic form–such as the fear that your pets will tell other animals all your embarrassing secrets, or that someone uses your house while you're not home–as well as two longer comic short-stories about ghosts...
Beginnings: "Oh, hello! Thanks for picking up this book. It's kinda scary. We should probably prepare a bit before we read it."
56: "Sometimes I can't help but worry that any one of the random strangers I pass might be my soul mate, and I'm missing our only chance to ever meet."
Comments: My beginning is from the introduction, and my 56 is from Fear #56 because...well, the pages aren't numbered. Anyway, I received this book earlier in the week for review. I really enjoyed this collection of comics, and found it to be kind of fitting to read in October. I mean, today is Friday the 13th...
What spooky books, comics, or short stories have you read so far in October?