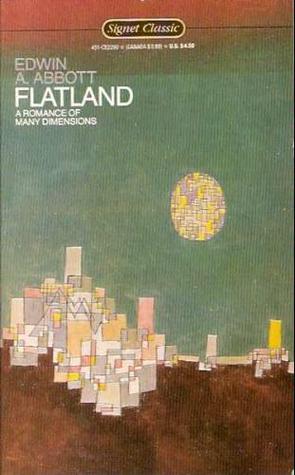 Title: Flatland
Series: n/a
Author: Edwin A. Abbott
Source/Format: Borrowed from my sister; Hardcover
More Details: Science Fiction
Publisher/Publication Date: First published in 1884
Goodreads
Amazon
Barnes & Noble
Book Depository

Synopsis from Goodreads...
A satiric look at another planet which gives us a fresh look at our own...
I
read Flatland by Edwin A Abbott simply because my sister enjoyed it so much and told me about it. It was just as great as she said it was going to be. Flatland is a satirical look at some outdated etiquette; perception of self and others; dimensions and class systems among other subjects. And it was told from the perspective of a square forced to question everything about, well, everything. Yes, I do mean a literal
square
. As odd as it sounds, the narrator worked for a story like Flatland. Abbott created a truly fascinating and intricate history and society. Parts of it were funny. Other parts were serious. And some of the descriptions made it sound like personified geometry homework. Flatland was kind of a ridiculous story but also a really good one. You'd have to read it to fully understand what I mean....