The Friday 56
is a weekly meme hosted by
Freda's Voice
where every Friday you pick a book and turn to page 56 or 56%, and select a sentence or a few, as long as it's not a spoiler. For the full rules, visit the the page
HERE
Book Beginnings
is a weekly meme hosted by
Rose City Reader
that asks you to share the first sentence (or so) of the book you're reading.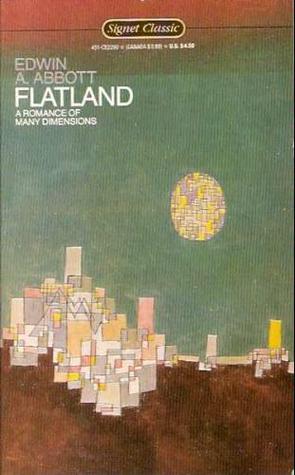 Synopsis from Goodreads...
A satiric look at another planet which gives us a fresh look at our own.
Beginning: "I call our world Flatland, not because we call it so, but to make its nature clearer to you, my happy reader, who are privileged to live in Space."
56: "At this period, square houses were still everywhere permitted, though discouraged by a special tax."
Comments: I borrowed my sister's copy of Thrilling Tales: Science Fiction Short Stories just so I could read Edwin A. Abbott's Flatland. This story is ridiculous. But it's also a great read. My 56 comes from section 2. What are you reading this week?