The Friday 56 is a weekly meme hosted by Freda's Voice where every Friday you pick a book and turn to page 56 or 56%, and select a sentence or a few, as long as it's not a spoiler. For the full rules, visit the the page HERE
Book Beginnings is a weekly meme hosted by Rose City Reader that asks you to share the first sentence (or so) of the book you're reading.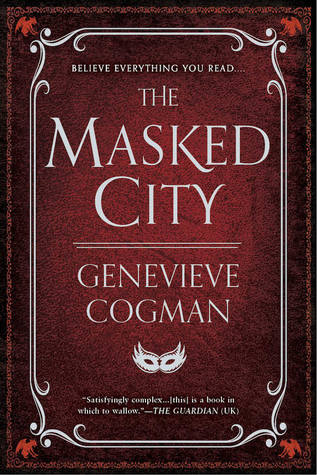 Synopsis from Goodreads...
Working in an alternate version of Victorian London, Librarian-spy Irene has settled into a routine, collecting important fiction for the mysterious Library and blending in nicely with the local culture. But when her apprentice, Kai—a dragon of royal descent—is kidnapped by the Fae, her carefully crafted undercover operation begins to crumble.
Kai's abduction could incite a conflict between the forces of chaos and order that would devastate all worlds and all dimensions. To keep humanity from getting caught in the crossfire, Irene will have to team up with a local Fae leader to travel deep into a version of Venice filled with dark magic, strange coincidences, and a perpetual celebration of Carnival—and save her friend before he becomes the first casualty of a catastrophic war.
But navigating the tumultuous landscape of Fae politics will take more than Irene's book-smarts and fast-talking—to ward off Armageddon, she might have to sacrifice everything she holds dear....
Beginning: "Introduction.... By now you will have passed basic training, and will either be working in the field with a more experienced Librarian or be preparing to do so."
56: "Vale nodded. "Given subsequent events...In any case, I returned here to find Strongrock had come by. He was met at the door by a street urchin, who directed him to an address in the East End. Fortunately, one of the newspaper vendors was close enough to hear the details. I followed." He looked down at his hands. "I was too late."
Comments: I recently read and enjoyed The Mortal Word. So, I made it a goal to go back and read the books I'd yet to get to from the Invisible Library series. I started with The Masked City. I loved this book. What are you reading this week?