Today, I'm spotlighting In the Vanishers' Palace by Aliette de Bodard. Check out the gorgeous cover and find out more about the book below....
About the book...
Title: In the Vanishers' Palace
Author: Aliette de Bodard
Series: n/a
More Details: Fantasy
Publisher/ Release Date: JABberwocky Literary Agency; October 16, 2018
Cover art by/cover design by: Kelsey Liggett; Rhiannon Rasmussen-Silverstein and Melanie Ujimori
Synopsis from Goodreads...

From the award-winning author of the Dominion of the Fallen series comes a dark retelling of Beauty and the Beast...
In a ruined, devastated world, where the earth is poisoned and beings of nightmares roam the land... A woman, betrayed, terrified, sold into indenture to pay her village's debts and struggling to survive in a spirit world. A dragon, among the last of her kind, cold and aloof but desperately trying to make a difference. When failed scholar Yên is sold to Vu Côn, one of the last dragons walking the earth, she expects to be tortured or killed for Vu Côn's amusement. But Vu Côn, it turns out, has a use for Yên: she needs a scholar to tutor her two unruly children. She takes Yên back to her home, a vast, vertiginous palace-prison where every door can lead to death. Vu Côn seems stern and unbending, but as the days pass Yên comes to see her kinder and caring side. She finds herself dangerously attracted to the dragon who is her master and jailer. In the end, Yên will have to decide where her own happiness lies—and whether it will survive the revelation of Vu Côn's dark, unspeakable secrets....
"Another stellar offering by Bodard. Her signature intensity is on display in this tale of people (and dragons) struggling to survive in the ruins of an alien conquest. Emotionally complex relationships interweave with richly drawn and deftly nuanced world-building."
—Kate Elliott, author of the Court of Fives series

"A transformative experience. With dragons." —Fran Wilde, Hugo and Nebula nominated author of The Bone Universe and The Gemworld series
"Gorgeously atmospheric queer fantasy (…) Like Jane Eyre if Rochester was a woman plus a dragon."
—Zen Cho, author of The Terracotta Bride and Sorcerer to the Crown
About the author...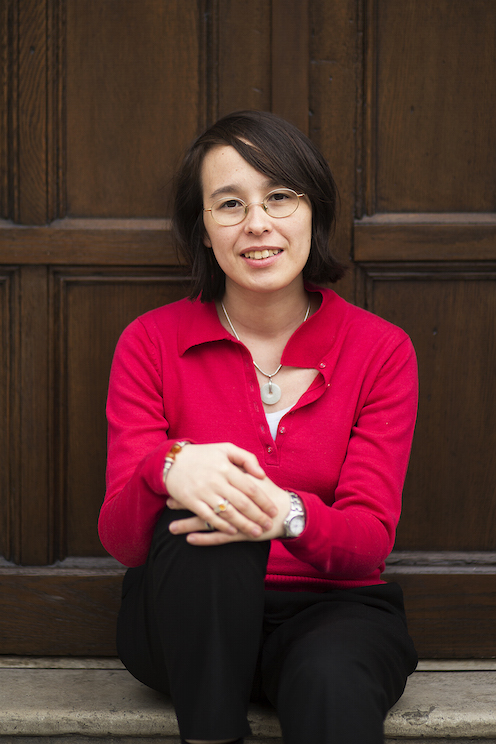 Aliette de Bodard writes speculative fiction: her short stories have garnered her two Nebula Awards, a Locus Award and two British Science Fiction Association Awards. She is the author of the Xuya continuity, set in a galactic empire inspired by Vietnamese culture (The Tea Master and the Detective, The Citadel of Weeping Pearls, gOn a Red Station, Drifting), and of the Dominion of the Fallen series, set in a turn-of-the-century Paris devastated by a magical war, which comprises The House of Shattered Wings (2015 British Science Fiction Association Award, Locus Award finalist), and its standalone sequel The House of Binding Thorns (2017 European Science Fiction Society Achievement Award, Locus Award finalist). She lives in Paris....
Photo credit:
Lou Abercrombie.