The Friday 56
is a weekly meme hosted by
Freda's Voice
where every Friday you pick a book and turn to page 56 or 56%, and select a sentence or a few, as long as it's not a spoiler. For the full rules, visit the the page
HERE
Book Beginnings
is a weekly meme hosted by
Rose City Reader
that asks you to share the first sentence (or so) of the book you're reading.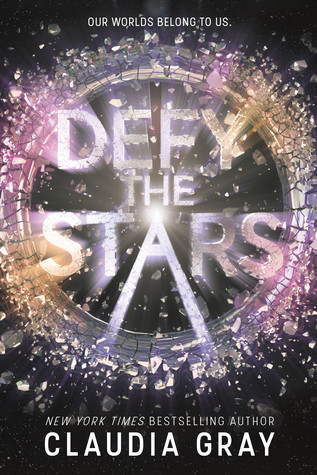 Synopsis from Goodreads...
She's a soldier.
Noemi Vidal is seventeen years old and sworn to protect her planet, Genesis. She's willing to risk anything—including her own life. To their enemies on Earth, she's a rebel.
He's a machine.
Abandoned in space for years, utterly alone, Abel has advanced programming that's begun to evolve. He wants only to protect his creator, and to be free. To the people of Genesis, he's an abomination.
Noemi and Abel are enemies in an interstellar war, forced by chance to work together as they embark on a daring journey through the stars. Their efforts would end the fighting for good, but they're not without sacrifice. The stakes are even higher than either of them first realized, and the more time they spend together, the more they're forced to question everything they'd been taught was true...
Beginnings: "In three weeks, Noemi Vidal will die--here, in this very place."
56: "Noemi imagines the Gastons standing before her, tall and pale, their expressions disapproving. How could you let this happen? they might say."
Comments: I haven't read a book by Claudia Gray since back before I started blogging. Defy the Star's is one of her newer novels. I wasn't too sure about it but ended up really loving the story. For the sake of avoiding spoilers for parts of the store, ,y 56 comes from page 52 instead.
What are you reading this week?